I just came back from Spring Break and decided I wanted to make a blog post because it was LEGEND-wait for it-ARY. Costa Rica was super relaxing which was a nice break from chaotic life of a student. The first three days we were in Guanacaste which not only was ridiculously hot but left me with a very endearing sunglasses tan.

The beach was clear and was really refreshing from the 9999898989898998 degrees weather. The best part about the trip was the fresh juice and fruit: I'm a sucker for guava juice and this Costa Rican guava juice rivaled Hawaiian guava juices.
After Guanacaste, we headed to Arenal which was GORGEOUS. The volcano looked beautiful on a clear day.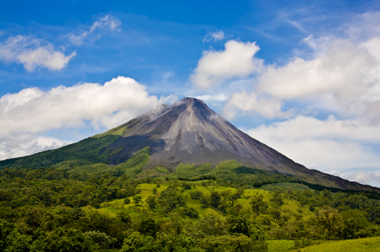 Our first day in Arenal we spent the hot springs at Tabacon which not only was super relaxing but had gorgeous views. (and not
too many people) (and also good pina coladas)

The Hanging Bridges Tour was pretty cool and it was a good way to get a taste of the Costa Rican rainforest. I saw howler monkeys, a spider monkey, a snake,an owl, and toucans. The howler monkeys were the best though.
We also did zip lining in the rain which made it on my top greatest experiences ever. EVER. There was the tarzan swing which was crazy scary and also crazy fun. I have never screamed that loud.
The last tour we did was white water rafting which I LOVED. I had never rafted before but the guides taught us pretty well, and considering my mom can't swim and none of us never fell out of the raft, we did pretty well and had loads of fun.
Costa Rica was a really awesome trip and is one of those places where you can have a lot of adventure but relax at the same time.